Excel as a Corporate & NLP Trainer
A Journey towards International Trainer Certification
— 6-DAY TRAINING | ONLINE —
27-29 Jan & 3 - 5 Feb 2023
Fri | 3 pm – 10 pm IST | 1:30 pm – 8:30pm GST
Sat, Sun | 10:30 am – 6:30 pm IST | 9 am – 5 pm GST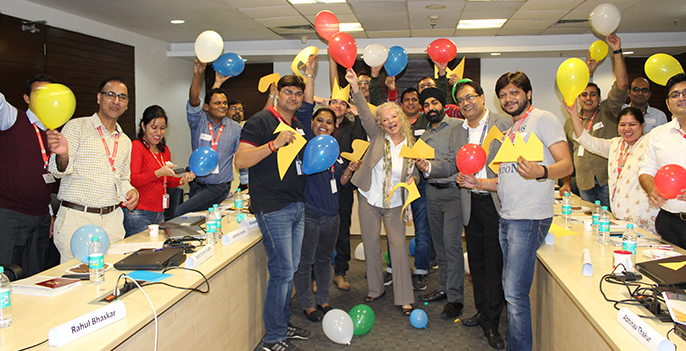 International Certification through ABNLP & SNLP & Conscious Solutions
This is the most out of the box Corporate & NLP Trainer Training you can find in India and in the Middle East. You will learn the "Meta-Patterns" embedded in a very structural approach for you to learn step by step how to become a charismatic trainer who attracts many participants.
Learning the most advanced NLP language for presenting enriched with techniques from Emotional Engagement and Improv Theatre empower you to create and deliver impactful and effective presentations that deliver content clearly and precisely.
Training is imparting knowledge but also needs to be entertaining and fun.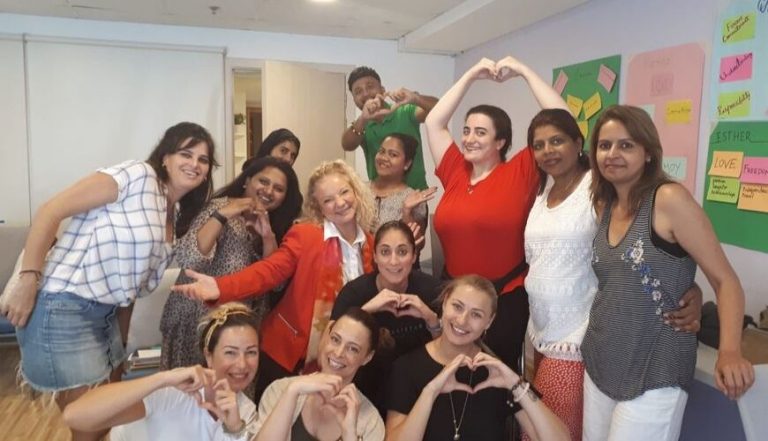 FREQUENTLY ASKED
QUESTIONS
Most Common Questions & Answer
– NLP Foundation is sufficient for Corporate Trainer certificate
– All levels of NLP needed for NLP Trainer title
Upon mere completion of the 12 Days:
Conscious Solutions Corporate Trainer Certification (international TM since 1990)
ABNLP certification after 15 Master Trainer supervision hours
"SNLP Associate Trainer" title after completing 3 written projects
Final NLP Trainer certification after completing the 8 Points
The only ABNLP and SNLP Master Trainer in UAE and India
Dr. Doris
Apply accelerated leaning methods
The innovative Time Matrix to bring outcomes, purpose and potential effectively into action
Use of motivation styles (Meta Program) to predict and utilize trainee's behaviors
Language for presentation to speak fluently no matter what and always make sense
Exercise Design Excellence to utlilize pairs, triads and small groups to create desired learning results
Story-telling skills to enrich multi-level meaning-making,using the stage, body and Theatre Improv to emotionally engage your audience
The knack for successfully transforming and utilizing any difficult audience behaviors
Ready-made powerful feedback templates
Apply the magic effectiveness of multi-sensory learning and stimulation
Potent skills to grow your career and business as a trainer
THE WORLD EVOLVES WHEN OUR CONSCIOUSNESS AND SKILL LEVELS EVOLVE.
Benefits of this international certification
WHO SHOULD DO THE COURSE?
HOW THE
TRAINING HELPED THEM?
Dr. Doris's 35 years of experience in NLP, Emotional Intelligence and Presentation will fill you with the confidence, outrageousness and charm you need to succeed. She is called the most "kinesthetic – physical" trainer in the east. She excels in how to use the stage and your body and your emotions in way that supports you to present like you never presented before…
She is the only NLP Master Trainer in the East & Asia offering double international certification (ABNLP & SNLP).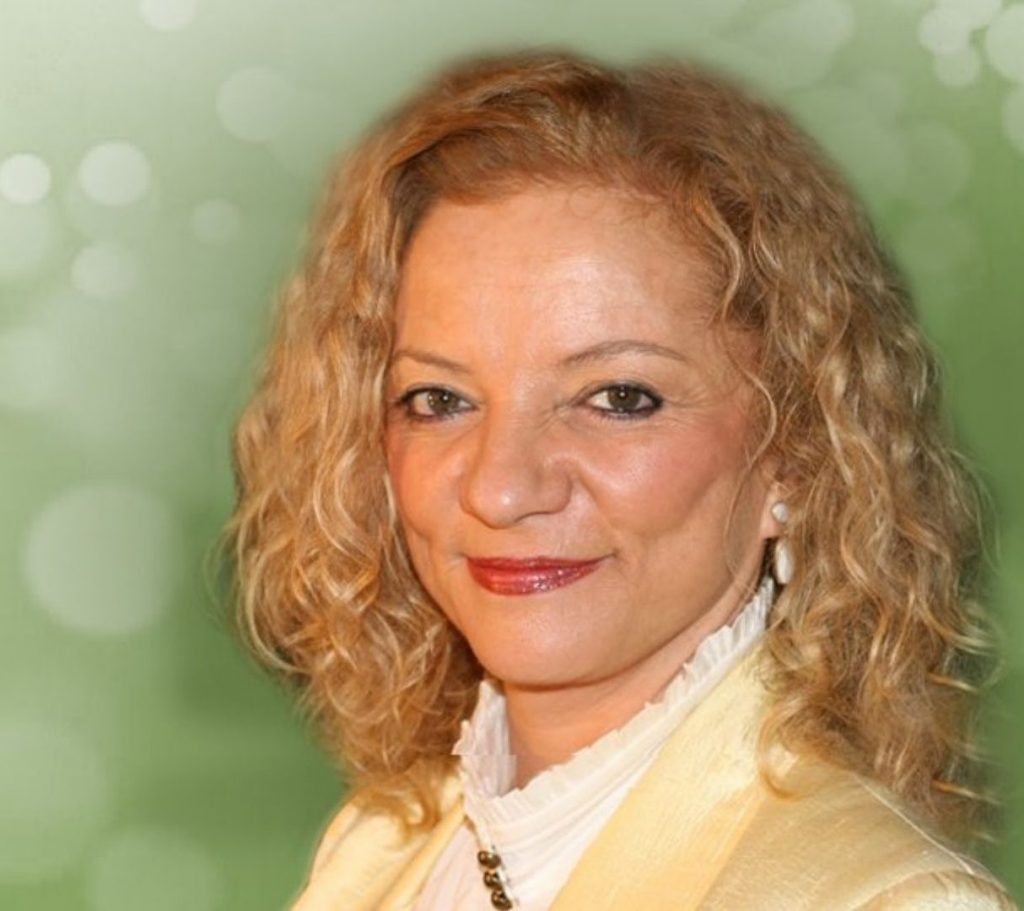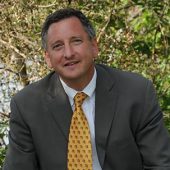 She sensitively changed the initial skepticism of my business managers into curious attention.
Restaurant Owner, Alaska, USA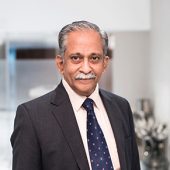 The majority of our leaders are much better equipped to handle challenging communication situations.
HR, Bajaj Allianz, Pune, India
OUR TRAINERS ARE THE CONDUITS FOR A MORE PEACEFUL AND CONSCIOUS WORLD.