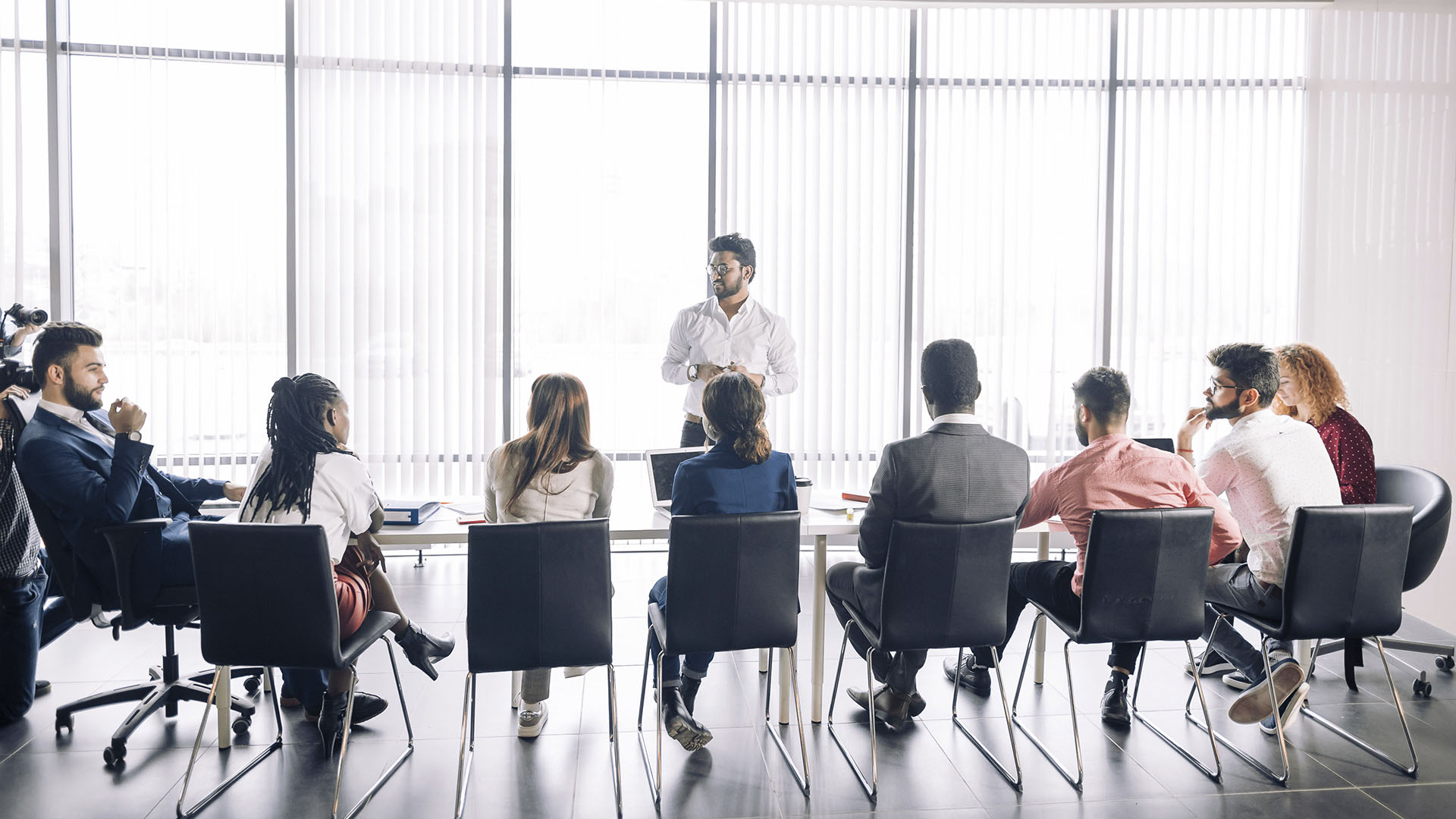 Are you considering getting a training certification? As a corporate trainer, you may have a few years of experience, or you're currently working for a reputable company, or you've graduated from a prestigious business school. So what can an additional certification help you accomplish?
With the growing demand for corporate sales trainers and corporate training companies in India, it is becoming increasingly important for professionals to be certified in their field. In this article, we'll delve into the five reasons why you need to get your training certification and how it can enhance your profile and make you stand out from other corporate trainers.
1) Access to accelerated learning methods
With the pressures of delivering quickly in the corporate world, training teams are often tasked with quickly churning out effective employees, so that they can be ready to perform from day one. Training professionals must find ways to support their participants to absorb information faster and more efficiently.
A professional Trainer certification enables training professionals to tap into these accelerated learning methods, which are tried and tested for their effectiveness in corporate training programs. With these methods, you can achieve better outcomes for your participants and increase your profile as a highly sought after training professional.
2) Achieve better outcomes for your participants
Having a NLP Trainer Certification shows your audience that you are well-versed in using innovative techniques to help them improve their performance and reach their desired outcomes. One such technique is The Time Matrix, a powerful NLP tool that helps to manage time more effectively and achieve more in less time.
The Time Matrix helps participants change their perspective about managing goals and tasks, making any task seem achievable. With the help of this technique, your participants will be able to significantly improve their performance, and you as a NLP Trainer can ensure that they are better equipped to reach their KRA's.  Training the Trainer is one of our courses that teaches you how to become more effective using NLP tools.
3) Enhance your language skills for impact
Corporate training companies in India like ours understand the importance of using the right language to convey ideas. It's more than just understanding how to use technical jargon and corporate-sounding words. The right language is key to being able to implant an idea, transform a mindset and create change in attitude and behavior.
Certified trainers understand the need for precision and clarity when speaking with their participants, which is why many opt to take a certification course to learn how to make any training course impactful.
Certification courses provide access to advanced language styles that can help trainers speak confidently no matter what situation they're presented with. Certified trainers have the knowledge to choose their words wisely and be able to influence even the most difficult audience. A certification can also give trainers access to techniques like storytelling, which is a powerful tool for engaging participants and conveying a message in a memorable way.
At the end of the day, it's all about understanding how to communicate effectively with your participants. Whether it's learning the right terminology or understanding how to be persuasive, having a certification in professional training can help you develop your language skills and use them to your advantage. Learn more about our 6-day Train the Trainer program that covers this and more.
4) Become the most engaging trainer through story-telling
In today's corporate sales training environment, it is more important than ever for trainers to be able to effectively engage their audiences and leave a lasting impression. A great way to do this is through the power of storytelling. By mastering the art of storytelling, trainers can create multi-level meaning-making with their audience and emotionally engage them.
Theatre improv is a great tool to use when story-telling in a corporate sales training environment as it enables you to connect with your audience in a creative and interactive manner. Theatre Improv not only helps you to better connect with your audience but also helps you to create an impactful performance that will have lasting effects.
In our training programs, we emphasize the importance of learning the art of story-telling and how to apply it. We believe that it is a powerful tool for connecting with your audience on an emotional level and influencing their behavior. With the right story-telling skills, trainers can become more engaging and influential with their corporate sales training sessions and leave a lasting impression on their participants.
5) Learn how to influence difficult audiences
For many trainers, influencing difficult audiences is a daunting task. How can you successfully engage participants when some of them are uninterested or actively trying to derail your corporate training program? Luckily, by getting certified, you can learn the skills necessary to effectively manage any audience and turn their behaviors around for the better.
Training certification based on NLP techniques will provide you with detailed instruction on how to break down challenging communication patterns, as well as how to inspire and motivate people during corporate training programs. Not only will this help you lead more successful sessions with greater engagement, but it will also show employers that you have a deep understanding of NLP theory and methodology.
In addition, with the right training certification, you'll gain the ability to build trust with learners who may be hesitant to participate in learning activities at first. By taking part in this type of thorough coursework, it'll be easier for you to relate to learners, as well as understand their individual needs and learning styles. This will give you an advantage over other trainers who haven't received such specialized instruction in NLP-related topics.
Conclusion
By taking the initiative to get certified, you'll demonstrate your commitment to excellence in training and give yourself the opportunity to become a top-notch trainer. Don't miss out on this chance to make a lasting impression on your participants. If you're an experienced corporate sales training manager, or even a team leader frequently conducting training, enroll in our Train the Trainer course. Click this link to know more.