The pre-requisite for NLP MASTER PRACTITIONER program is a recognized 5-day NLP or Coaching training.
The NLP Master Practitioner, Part 1
Overview
Excel your ability to coach others with methods of success. Meanwhile also enjoy experiencing all techniques on yourself
Walking and talking the NLP Presuppositions
Build purpose and outcome-orientation. Begin your NLP Master Vision Statement.
Free yourself of limiting patterns, NLP change technique: The Awareness Process
Use time in language to shift time forms (past, present, future) putting problems into the past and bring forth the future
Advanced rapport application; The 4-Step Leading Pattern; Pass on challenging messages successfully
The Neuro-Logical Levels to generalize change successfully
Motivation, emotional engagement and behavior prediction; Meta Programs
Avoiding procrastination; make time your friend. Optimize Time Management. Learn utilizing the structure of time and manage time more successfully
NLP transformation techniques for Multi-Level Issues: Successfully address any form of fear and anxiety. Visual Kinesthetic Disassociation. Learn to apply and utilize the famous NLP Phobia Cure
Introduction to NLP Re-programming Tool:The Time Line
Advanced NLP questioning, language and communication patterns to optimize Coaching
Important NLP Concept & Skill: Modelling. Master belief, capability and behavior of someone with your desired expertise.
Bringing goals and potential into fruition with the most innovative Time Matrix. Create your Time Matrix to successfully apply the Law of Attraction into Action
The 8 Steps Coaching Process to become a Master Coach. Experiencing, receiving and giving session to others through multiple feedback techniques
Stop being run by your emotions or thoughts. Become a Master in transforming challenges. Create long-lasting change and bring aspirations into action.
The NLP Master Practitioner, Part 2
Overview
Utilize Purpose, Outcomes and Visions. Excel your purpose and vision statement. Refine your Time Matrix
Become a master in pattern detection and transformation
NLP transformation techniques for Multi-Level Issues:
NLP Time Line: Re-program your life's timeline for greater change and success Use the TimeLine on the floor to access subconscious information to transform negative beliefs, fear, trauma and compulsions in one session
Transforming Perfectionism, Self-Critic and the Vicious Circle of Guilt
4 of 9 motivation filters that optimize emotional engagement and presentation
NLP Strategy Elicitation - Advanced design and application of strategies for career and life success
Learn and apply Timeline Re-programming techniques
Question Techniques; Poly-contextual patterns for Coaching excellence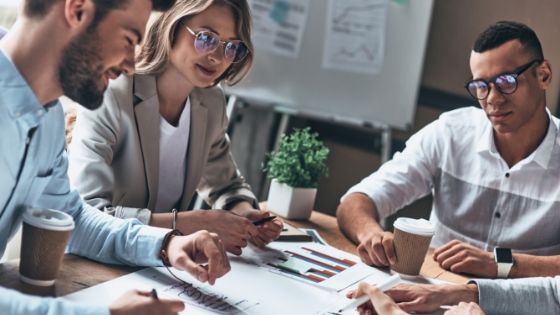 One-Line belief changes and persuasion excellence
Advanced language patterns for negotiation and sales excellence
Develop and prepare our Modelling Project. Demonstrate a new proficiency: Modelling Presentations
Use the Innovative Time Matrix to Bring Your Potential into Action
Demonstrate applying "The 8-Step Coaching Process" to become a Master Coach.
Power projection, ethics, guidelines and professionalism as a NLP Master Coach.
More Details on Nlp Master Practitioner Content
Master of Senses & Calibration
Motivation Filters (Meta Programs)
Advanced Language Patterns & Communication Excellence
Become a Success Strategist
Advanced Interventions for Identity & Behavioral Change
Time Matrix (taught only in this NLP Master Track)
designed to overcome shyness, fear of public speaking or any social anxiety
Nlp Master Practitioner Dual Certification
NLP Master Facilitator & NLP Master Practitioner & Master Life Coach from the Society of NLP & Conscious Solutions, The NLP Association International. Includes a complete Master Manual with practical applications (~170 pages), available at that time. You will also receive numerous handouts, templates and NLP game card sets.
You will be supported by a strong team of people who have been certified and have their own NLP business. A NLP assistant will always be readily
available to you. Together we provide you with five decades of experience in the field of NLP. Enjoy accelerated learning through kinesthetic styles, visual aids, video and sound feedback techniques that are interactive, fun and excel memorization.
Your previous NLP & Coaching Skills will be like puzzle pieces coming together into a clear whole picture. Take your NLP and coaching skills up to the next level!